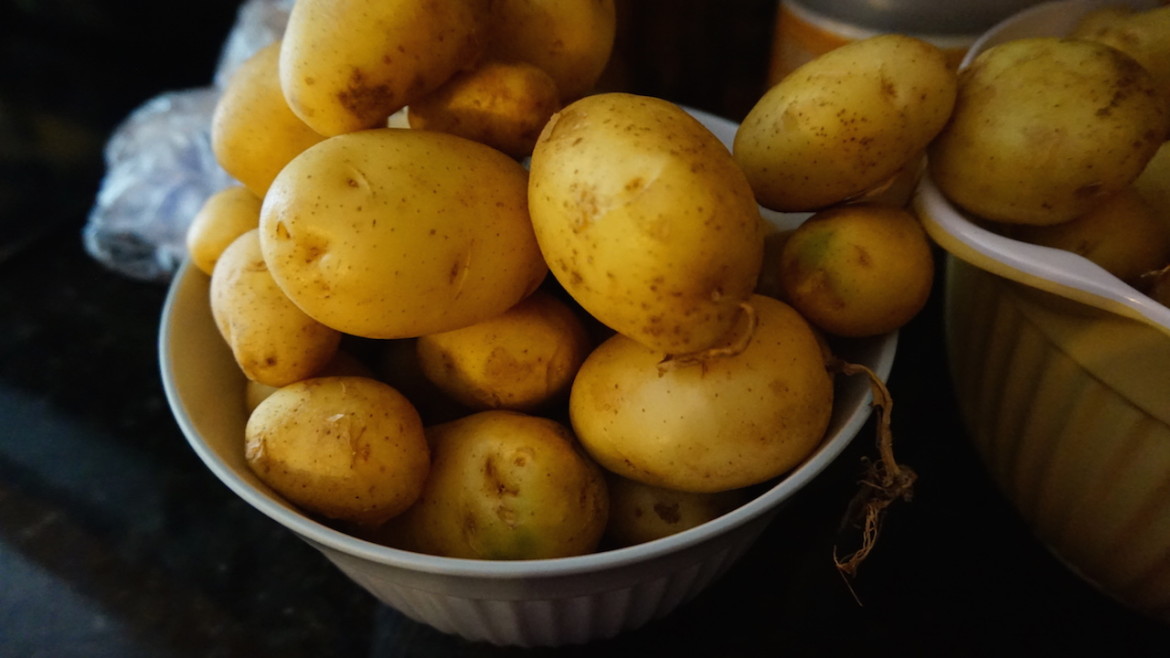 Ingredients Needed:
-4-5 Russet or Yukon Gold Potatoes
-Kosher or Sea Salt-1 T or more
-Foil
-Olive Oil- ¼ cup or more depending on how many potatoes you cook
Directions
-Wash potatoes and lay them on the foil. Slice thinly. Do not slice all the way through. They can maintain their potato shape. If you are concerned about cutting the foil, just do it on a cutting board and transfer.
-Sprinkle Kosher or Sea Salt on the outsides-to your taste
-Drizzle high grade olive oil lightly on each potato. Note-We prefer Butter Infused Olive Oil from our local shop call Gabby's Olive Branch. It's a high quality oil that is infused with butter root to give it the flavor. The health benefits are much higher in the pure olive oils. Check out your local shop and see the difference!
-Next, fold the foil over the potato and then fold up the ends to make a packet shape.
-Fire up the grill and lay the packet on top. We will cook it alongside our main dish or other veggies. It takes approximately 20 minutes. Just check it if they are small potatoes after about 10 minutes.
-Unfold and serve! Great recipe for home use and camping too! You can make a packet for each person if you like! If that sounds too plain, throw some onion strips, extra seasoning or garlic into the packet too!