Signing up as a wholesale member is the best deal!
What does that mean? It means you get a discount every time you purchase starting with your first purchase. You buy at the same price I do! There are no hidden fees, no requirements to sell or buy anything, no minimums or obligation to sell anything. You will get pure essential oils and ME to support you through the journey of integrating the oils into your life. Opening an account is easy! You just follow the instructions below!
Instructions For Ordering Essential Oils-Click Here
This is a link to my virtual office. http://www.mydoterra.com/ashleyspenner
Select "Become a Member" (for maximum savings and customer perks)
The enroller ID should be filled out. If not, use my code please 370571
Select your initial order! You can start with a kit OR pay $35 for the Introductory Packet to join+ pick out individual items of your choice. The kits are an all inclusive price and do not require an additional fee to join. Great deal! Many people start with the Healthy Start Kit or the Home Essentials kit as it comes with a free diffuser! Learn More About The Enrollment Kits
OPTIONAL to choose the Loyalty Rewards Program. This is great to earn free product credits from your purchases, all your shipping costs back in free product points and more.  You can join now for free or add this feature later at anytime! Watch This Short Video About Rewards
It's that simple! Just following those quick steps will get you a wholesale membership! You can enjoy a 25% discount every time you order now! I will be in touch with a welcome letter, quick tips to get you started plus can offer a free membership to an incredible Facebook support group that provides answers to your questions, testimonials and instant support 24/7! The Facebook group has over 2000 members and is priceless! Plus, you get ME to help you along this incredible journey to optimum health! It's time to get REAL with your healthcare choices, cleaning options and more! All natural is the way to go!
Loyalty Rewards Program
Why Signup For Loyalty Rewards
FREE Product or the month, FREE Product Points, Earn Product Points with shipping & Promos for new customers that start a LRP order their second month.
Requirements:
Purchase one item of your choice per month. Shipping will be paid back to you 100% in free product points.
Benefits:
Earn Product Points for purchases of 50PV or more
FREE Product of the Month with a 125PV purchase if order processed between the 1-15th of the month.
Free shipping for orders over 100PV
You get 10% back in free product points for 1-3 mths in program, then it increases every 3 months to 15%, 20%, 25% and finally 30% back after 12 months.
For example, I have been in the LRP program more than 1yr. So, a $75 order of oils gets me 25PV in free points plus I get shipping points of 8PV for $8 UPS ground cost. Since I get 30% back each time I order, we get 33PV in free product off this size order. Pretty nice eh? Plus I could add more to the order to make it 125PV and get the free Product of the Month on top of that! Hope that helps make sense!
*LRP=Loyalty Reward Program and PV is the points tracking system. PV is normally equal to the dollar amount unless it's a set or a non-oil product like a diffuser. Check the PV totals prior to checking-out.
Setup:
To set it up, log in and click Create New LRP on the right side of the screen. Follow the prompts and start earning points on your orders today for FREE products!
Cleanse & Restore Kit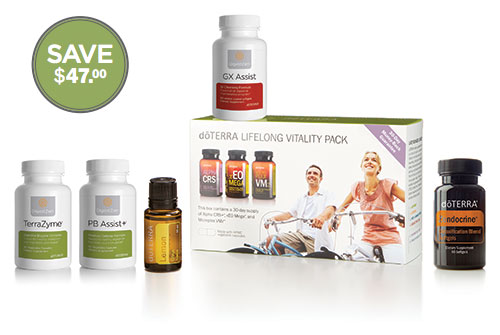 Home Essentials Kit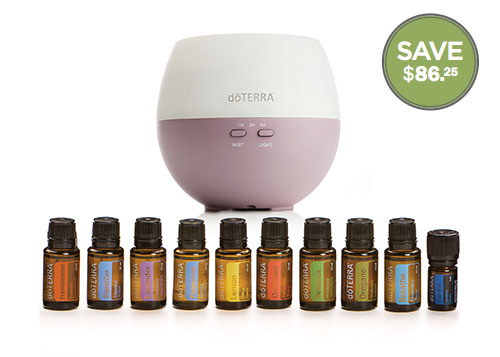 Natural Solutions Kit